Sega Vintage Collection: Golden Axe, known as Golden Axe Collection (ゴールデンアックスコレクション) in Japan, is a game from the Sega Vintage Collection series released for the Xbox Live Arcade on May 30, 2012. The compilation contains Golden Axe (Arcade version), Golden Axe II, Golden Axe III, and bonus content like Trials, Achievements, online Leaderboards, and the ability for two players to play online.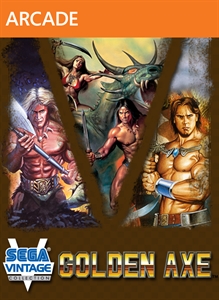 Ad blocker interference detected!
Wikia is a free-to-use site that makes money from advertising. We have a modified experience for viewers using ad blockers

Wikia is not accessible if you've made further modifications. Remove the custom ad blocker rule(s) and the page will load as expected.